Our partners

Technodat

The Technodat Company was founded in Zlín 20 years ago, i.e. in 1992, consisting of a team of 4 – 5 enthusiastic people with some experience adopted from an Austrian company of the same name. Within three years the company became fully independent from the Austrian co-founder. Year by year the portfolio of activities and remarkable results of the Czech firm was growing. Within 20 years of its existence, Technodat has formed a group of companies involved mainly in software solutions supporting design and manufacturing of new products. The Technodat Group exceeded the turnover of 250 million CZK in 2011. The company employs more than 150 highly qualified workers in both the Czech Republic and Slovakia.
Evektor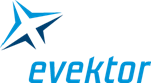 The Evektor Company was founded in 1991. Over the course of years it has become the largest and most important development centre in the aircraft industry in the Czech Republic and a reliable partner for a number of companies, mainly Škoda Auto. Within its existence Evektor has gone through dynamic growth – from a small office with a handful of designers up to more than 200 employees today, both experienced professionals and young talents. Apart from co-operation with a number of important companies, Evektor is famous for the development and manufacturing of own aircrafts, like light sports airplanes EuroStar, SportStar or Harmony. At present, two promising airplanes are being developed: single engine four-seat VUT100Cobra and primarily twin engine, nine-seat multi-purpose airplane EV-55 Outback which they pin their hopes on. Another important area in which Evektor has become a leader is the development and design of small machines and devices. It is necessary to mention the co-operation with the company Andreas Stihl – the world leader in the production of power saws and garden technology.
Duratec

Duratec is a Czech company whose activities are based on its own development and manual production of bicycle frames made of aluminium alloys and composite materials. Alongside with the production of own job-order manufacturing of bicycle frames there is the Development Centre Duratec which dominates the area of frame development, production technologies development and last but not least the area of composite processing. Having a global look at Duratec, we can say that a small company, founded in 1997, has turned into a stable firm which produces frames and can compete with leading producers of bicycles on the international market. The company supplies the domestic market and exports approx. 50 % of its production to the EU countries.
Dassault Systèmes
Dassault Systèmes is a "3D Experience Company" and a front world provider of 3D/PLM solutions. Since 1981, the company has been developing software applications for Product Lifecycle Management (PLM), intended for 11 branches of industry. Dassault Systèmes offers 3D virtual experiences to support constantly sustainable innovations of real products.
3D/PLM solutions by the Dassault Systèmes Company include the following brands:
CAXMIX

The general media partner of the Flying Bike Project is a proffesional quarterly CAXMIX for users who work with computer systems which support designers in mechanical engineering. The magazine provides regular coherent and readable information about news in the area of CAD/CAM and PDM software and its practical use in the Czech industry. It is primarily aimed at direct users of such applications, but it also has a considerable information value for managers of companies which use such tools.
Freeair
The Freeair Company is a Czech producer of advanced brushless motors for both models and industrial use. Due to the focused development activities realised within the last 10 years, the company has become a leader in the area of advanced BLDC electromotors optimised for special applications in the area of aviation and automotive industry. The development in the area of aircraft EPJ applications headed from small propellers for parachute gliders towards advanced propellant units applied on a two-seat all-metal aircraft within the development project EPOS. Such a project ranked Freeair among a limited group of European producers able to supply electromotors complying with performance parameters to be used in the civil aviation.
MGM Compro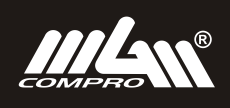 The MGM Compro Company was founded in Zlín in 1990. Since the early days it has been focused on development and manufacturing of top-quality electronics, like controllers with a large scale of output, Li-Pol balancing chargers, BMS systems of large outputs, specialised devices etc. Due to the targeted complex development, the products by MGM Compro are characterised by top-quality technical solutions, unique properties and parameters. The company`s products are even functional in hard operating conditions. The company exports its product virtually to the whole world. Recently the company has also specialized in regulation technology for applications in the general aviation which led to successful realizations of the EPJ aircraft projects within the European region.
PT model

Pavel Tošovský, PT model company based in Czech Republic, Opava was founded in 2002. After several years of experience in manufacturing model airplanes and boats from epoxy laminate, since 2004 began to specialize in the manufacture of carbon propellers also for model airplanes. They are characterized by their practice modelers quality and efficiency.
 Ing. Miroslav RUSIŇÁK
Founded in 1996, Miroslav Rusinak (MR) has quickly risen to become one of the top mechanical design and aviation engineering firms in the Czech Republic. MR as Part 21-ADOA approved company from European Aviation Safety Agency (EASA) is providing redesign in aviation projects. MR is distributing DJI multicopters and their control units under the brand name HELIFLIX. In the Flying Bike project company MR participated in modifying flight equations on the control unit, designed and built a scale model of the f-bike, checked all settings in the software and successfully did the flight tests with the scale model.